KEYBOARDS
DIGITAL KEYBOARD
Model MK962
61 KEYS,100 sounds, 100 rhythms,8 percussions, 8 demo songs, sustain,vibrato,rhythm programming,record,playback,guide mode
LIST PRICE $ 129.95
LEWIS $ 99.95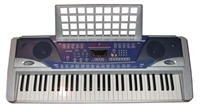 2 FREE PIANO LESSONS W/ MENTION OF THIS WEB PAGE AD & PURCHASE OF ANY KEYBOARD.
CASIO CTK 2400
No matter where you are, the compact CTK-2400 turns each piece of music into a true sound experience. Let yourself be carried away with the wide range of 400 AHL tones and become acquainted with the improved sampling function. Using the built -in microphone, it's easy to record samples and integrate them into the rhythm. Additional features, such as the 150 rhythms or the step-up learning system, ensure a lively introduction to the world of music and make each performance an exciting acoustic experience.
LEWIS PRICE: $ 119.95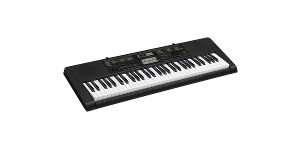 CASIO CTK 4400
With the CTK-4400, enjoy musical fun with a compact keyboard, making every performance a unique experience. the built-in Hall effect button allows you to do this in an impressive way: At the touch of a button, concert hall reverb can be applied to the sound of the keyboard, adding authenticity when you play. the keyboard also has 61 dynamic touch keys, 180 lively rhythms and 152 songs, as well as 32 reistration memories allowing you to store settings such as tempo, tones or rhythms easily.
LEWIS PRICE $ 169.99