Instrument Rentals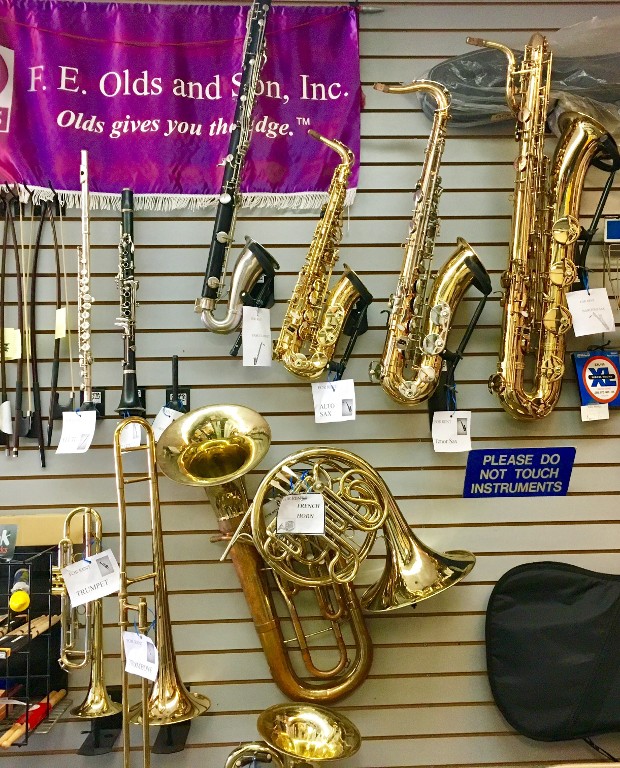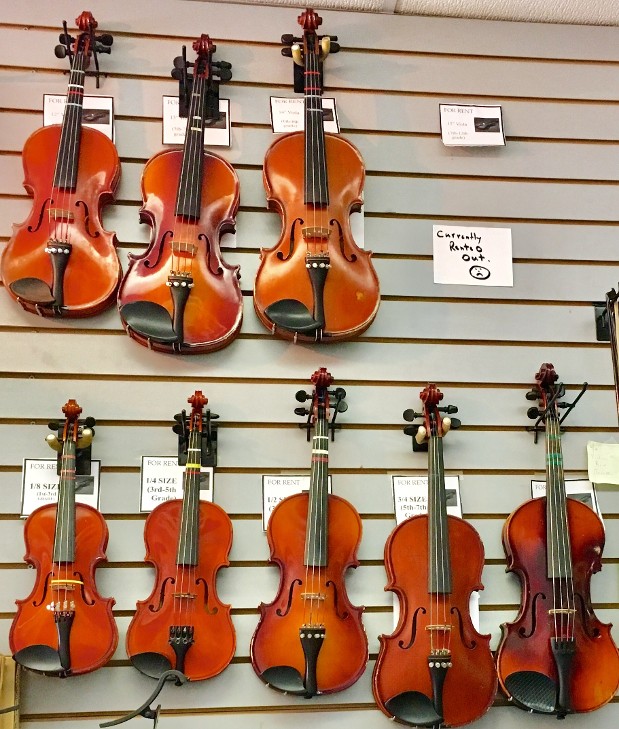 Serving : MINEOLA,GARDEN CITY,ALBERTSON,EAST WILLISTON,WILLISTON PARK, CARLE PLACE,WESTBURY,HERRICKS, FRANKLIN SQUARE,NEW HYDE PARK,GARDEN CITY PARK,ROSLYN HEIGHTS
INSTRUMENT RENTAL PRICES 2018
*Mineola store location only
INSTRUMENT
FULL YEAR
SCHOOL YEAR
SUMMER
DEPOSIT
Flute-out of stock
$88
$78
$30
$20
Clarinet-out of stock
$88
$78
$30
$20
Alto Sax -out of stock
$163
$148
$45
$20
Tenor Sax-out of stock
$183
$158
$55
$20
Baritone Sax
$252
$202
$70
$20
Trumpet -out of stock
$88
$78
$30
$20
Trombone-out of stock
$88
$78
$30
$20

Baritone Horn

4/4 size only

$182
$158
$55
$20
French Horn out of stock
$251
$202
$75
$20
Bass Clarinet
$182
$167
$70
$20

Violin 1/8,1/4,1/2,3/4 ,

out of 4/4

$88
$78
$30
$20

Viola 11" 12", 13", 16"

out of 14', 15"

$93
$83
$35
$20

Cello 3/4 4/4

out of 1/4, 1/2

$182
$152
$50
$20

String Bass 3/4

out of 1/4, 1/2 size

$252
$202
$70
$20
Oboe
$187
$172
$70
$20
Alto Clarinet
$167
$147
$45
$20
School Year Rental period: August to June 28
Full Year Rental period: June 28 to June 28 & August 31 to August 31.
Summer Rental period: June 28 -Aug 31
*PLEASE NOTE
NY DRIVERS LICENSE REQUIRED
MAJOR CREDIT CARD REQUIRED
Sales tax will be added to Rental Fee Only.
NO RENTAL REFUNDS AFTER 7 DAYS.
Exchanges permitted if available.
Deposit is fully refunded at the end of rental periods providing no major damage has occurred to the instrument.
Optional damage protection insurance is available. $10.00 PER INSTRUMENT
All instruments are Serviced Free of Charge for normal wear and tear.
All instruments are guaranteed to be in excellent working condition.
Prices are subject to change without notice.
Not all instruments available at all times.
10%Off


Print this coupon and bring it in at time of renting your instrument at Lewis Music, located at 278 Jericho Tpke, Mineola NY.

10% OFF
ANY ACCESSORY

At the time of renting your instrument

This coupon is good for the percentage off regularly priced items only. Offer applies to total qualifying purchase on a single sales receipt for the date specified.
Not good in combination with any other coupons or offers.

MUST BE RENTING AN INSTRUMENT TO USE COUPON

NO EXPIRATION
***PLEASE INDICATE SIZE OF VIOLIN, VIOLA, CELLO, OR BASS RENTAL***