Music Lessons
Piano, Guitar, Drums, Voice, Woodwinds, Brass, and Strings
With its top quality staff and reasonable rates, Lewis Music is the best choice for students! Our faculty draws upon professional players and college students who major in their instruments and are active in the music industry.
2023
4 WEEK MONTH
$100.00
5 WEEK MONTH
$125.00
IN STORE
OR
LESSONS VIRTUALLY

We are offering music lessons virtually now during this unfortunate health crisis. Keep your local small music store alive! Keep music going in your home.....
Lessons are given weekly with a 30 minute, private (one-on-one) session. We preprare many students for NYSSMA annually. In the spring, the student and their teacher can pick out a piece for them to play at our annual recital (if the teacher believes the student is ready and the student wants to perform).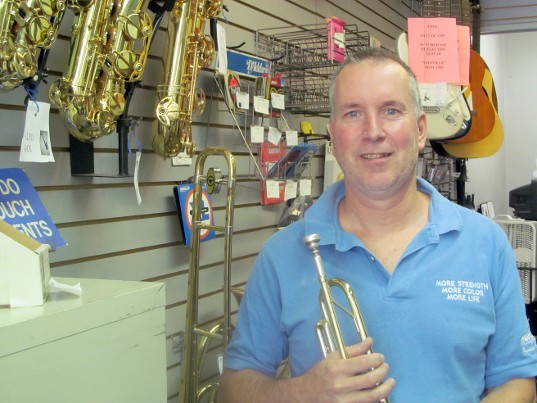 BRIAN LEWIS (trumpet, brass)

Graduated from Queens college Aaron Copeland School of Music with a B.A. in Music Education. Brian has been a professional trumpet player in the tri-state area for over 30 years. He is currently band director & private teacher at Chaminade High School with over 30 years of teaching experience. Mr. Lewis specializes in jazz styles and NYSSMA preparation.
Watch Mr. Lewis perform with his big band below!
IN THE MOOD

THEME FROM ROCKY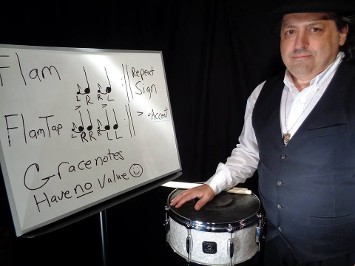 CHRIS (drums/beginner guitar)
Chris teaches easy to learn, fun methods for snare drum and drum set & guitar. He prepares drum students for school band and orchestra music and NYSSMA (through level six.) Writer of drum book, "Drum Cylinder." Longtime drum instructor and professional musician, Chris plays several instruments and is also a talented singer & guitarist. Credits include Radio City Music Hall, TV, and radio. Chris was also a recipient of the New York Music Award.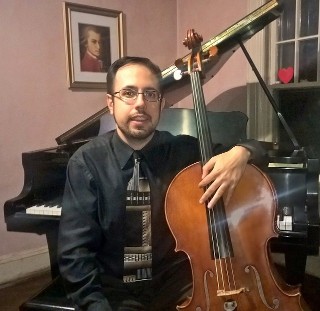 ALEX (cello, violin, viola)
A local resident of Mineola, has BA in music eduction from C. W. Post college. He currently teaches in Rockville Centre school district.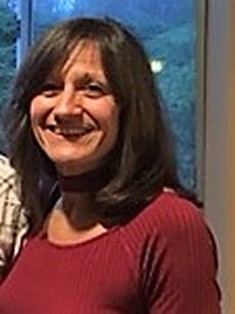 MRS. DORIS LEWIS (piano, voice)
A graduate from the Aaron Copeland School of Music at Queens College with Bachelor's and Master's degrees in Music Education, Mrs. Lewis has been teaching piano and voice for over 25 years. She also teaches private voice and piano lessons at Chaminade High School, and is wife of owner Brian Lewis.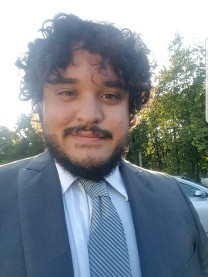 PAUL (woodwinds)
Paul obtained his Music eduaction degree from LIU Post college in 2015. He has been a private instructor for over 2 years. His primary instrument is clarinet, but he also teaches all saxes, bass clarient, flute, and beginer piano.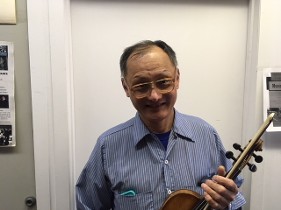 CONKLIN (violin, viola, piano)
Conklin attended City College NYC as music major, and has 30 years of private teaching experience. Conklin perfroms with the Forest Hills Symphony and Lehman College Orchestra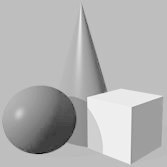 .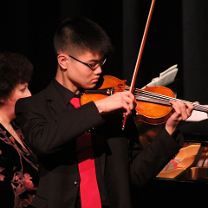 LELAND (violin/viola)
Currently attending Aaron Copland School of Music @ Queens college. A freelance musician perfroming around the metro area.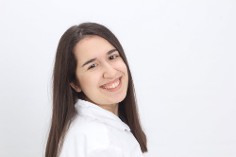 VICTORIA (FLUTE/ BEGINNER PIANO
A recent graduate from Adelphi University in music pergormance, very excited to be part of 2023 LEWIS MUSIC staff.